Meet the Staff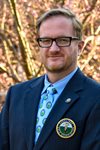 Kevin Haracz, PGA

Director of GHIN and IT Operations

Kevin Haracz joined the CGA in April 2017. A PGA Certified Professional, he earned class A membership in the PGA of America in 2000 and Certified status in 2007. Born and raised in Chicago, Haracz served as head golf professional at Whisper Creek Golf Club and Chalet Hills Golf Club. Haracz earned a Bachelor of Science in Computer Science from Northern Illinois University in 2014. He is a founding board member of the Allie & Friends Foundation, a charitable organization whose aim is to "tackle pediatric cancer." Kevin and his wife, Amie, along with their two daughters, Cameron and Kassidy, have called Pinehurst home since 2014. With their first daughter named Cameron, you know which shade of blue and collegiate team from North Carolina they support.
Doug Hardisty

Assistant Director of GHIN

Doug joined CGA in 2011 as Director of Media & Marketing. After being tapped to help coordinate CGA's transition to the GHIN system in 2013 and 2014, Doug was reassigned as Director of GASC's Carolinas GHIN Support department. He continues to support the department in his role as Assistant Director of GHIN for the CGA. Doug's early career experience in the Printing and Graphic Arts industry as a manufacturing manager as well as a financial analyst laid the foundation for a diverse management background. In 2000, he formed his own company, US Digital Solutions, LLC, specializing in Planning and IT consulting for small businesses. Doug is a gourmet chef and oenophile. He resides in Pinehurst, NC and plays his golf as a member of the Pinehurst CC and Pinewild CC.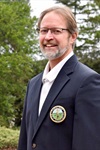 Jim Douglass

Director of Handicapping

Jim was born and raised in the small northern New York town of Gouverneur. He graduated from Hartwick College, where he was a member of the golf team, with a B.S. in Computer Science. Having lived in the D.C. metro area for 10 years, Jim moved to Moore County in the early 2000s. Jim has been in the golf industry 30+ years, much of that with a handicapping and tournament software company where he worked in IT, customer service, and account management. He has been with the CGA since 2020, first with the course rating department before becoming a tournament manager. Jim and his wife Laura and have two children, Jack and Lindsay. In his spare time you might find Jim at a rock concert or a Renaissance festival. Jim is an avid league bowler and the proud owner of a 300 game.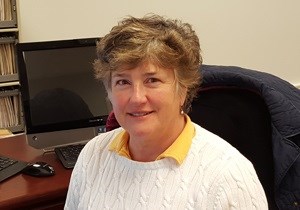 Jean Peters

GHIN Support Associate

Jean came on board as a part-time employee during the start-up for our transition to GHIN beginning in the fall of 2012. She coordinated the building and deployment of over 300 computer workstations for our hardware clubs in early 2013. Today, Jean continues to serve the Carolinas GHIN Support department as a GHIN Support specialist. Jean is a graduate of Purdue University (BS) and New York University (MBA). She resides in Pinehurst, NC and is an avid golfer. She spends much of her free time traveling to see her children and grandchildren in Atlanta, Denver and Portland.