GHIN® Network Status
Desktop (GHIN.com)

Mobile Phone Apps

Club Posting Stations

GHIN Admin (Club Only)

TM-Club
Meet the Staff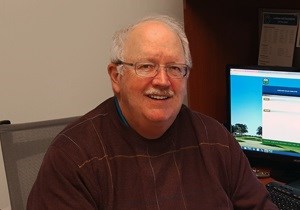 Doug Hardisty

Director of GHIN and IT Operations

Doug joined CGA in 2011 as Director of Media & Marketing. After being tapped to help coordinate CGA's transition to the GHIN system in 2013 and 2014, Doug has recently been reassigned as Director of GASC's Carolinas GHIN Support department and continues his role as Director of IT Operations for the CGA. Doug's early career experience in the Printing and Graphic Arts industry as a manufacturing manager as well as a financial analyst laid the foundation for a diverse management background. In 2000, he formed his own company, US Digital Solutions, LLC, specializing in Planning and IT consulting for small businesses. Doug is a gourmet chef and oenophile. He resides in Pinehurst, NC and plays his golf as a member of the Pinehurst CC and Pinewild CC.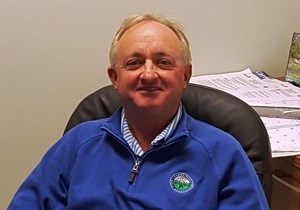 Tom Johnson

Director of GHIN Support and Handicapping

Tom joined Carolinas GHIN Department in 2012 as part of the start-up team for the upcoming transition to the GHIN system in 2013. Tom has been instrumental in getting our member club's GHIN software systems up and running during the transition. Today, he continues his duties in the GASC Carolinas GHIN Support department providing phone and email support for GASC members and clubs. In 2016 he was assigned additional duties as Director of Handicapping for the CGA. In this capacity he is the CGA's interpreter of handicap rules and decisions. He also travels throughout NC to conduct handicap seminars for our member clubs. Tom attended Appalachian State University (BS) and spent the early part of his career as a Legal Administrator for several large legal firms in the Winston-Salem area. A native of North Carolina, Tom currently resides in Pinehurst, NC. Tom is a long time CGA rules official and enjoys working with the ACC women's golf conference as an on-course official during their conference championships. Tom and his wife are passionate supporters of Wake Forest University and Appalachian State University.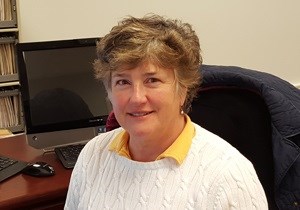 Jean Peters

GHIN Support Associate

Jean came on board as a part-time employee during the start-up for our transition to GHIN beginning in the fall of 2012. She coordinated the building and deployment of over 300 computer workstations for our hardware clubs in early 2013. Today, Jean continues to serve the Carolinas GHIN Support department as a GHIN Support specialist. Jean also conducts training seminars for club professional staff on GHP and TPP software. Jean is a graduate of Purdue University (BS) and New York University (MBA). She resides in Pinehurst, NC and is an avid golfer. She spends much of her free time traveling to see her children and grandchildren in Atlanta, Denver and Portland.